So... a little late, but here are the results from the Anthem Triathlon 3 weeks ago...
My friend did this triathlon last year, and that was my only goal: I wanted to beat his time. I am proud to say I smoked him! We were just about even on everything but the run, where I made up almost 5 minutes. That was kind of weird to me, because I hate running!
I convinced my dad to do it with me, and he did really well. He got first place! ... in his weight & age group...
This is me and dear ol' dad right before the race started, freezing our butts off.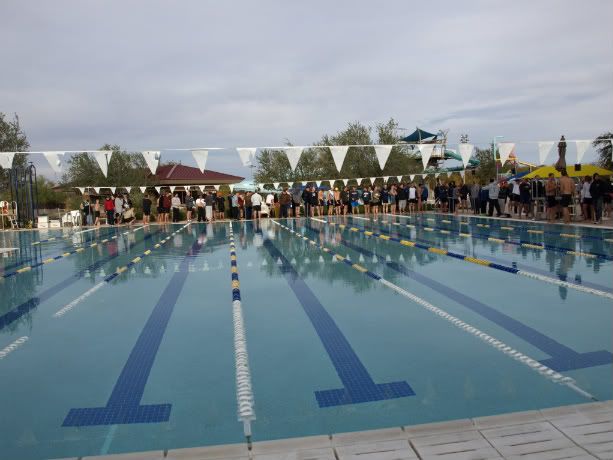 Neither of us realized the swim was going to be outdoors! They did heat the pool, but waiting outside with a swimming suit and a swim cap was
not
fun.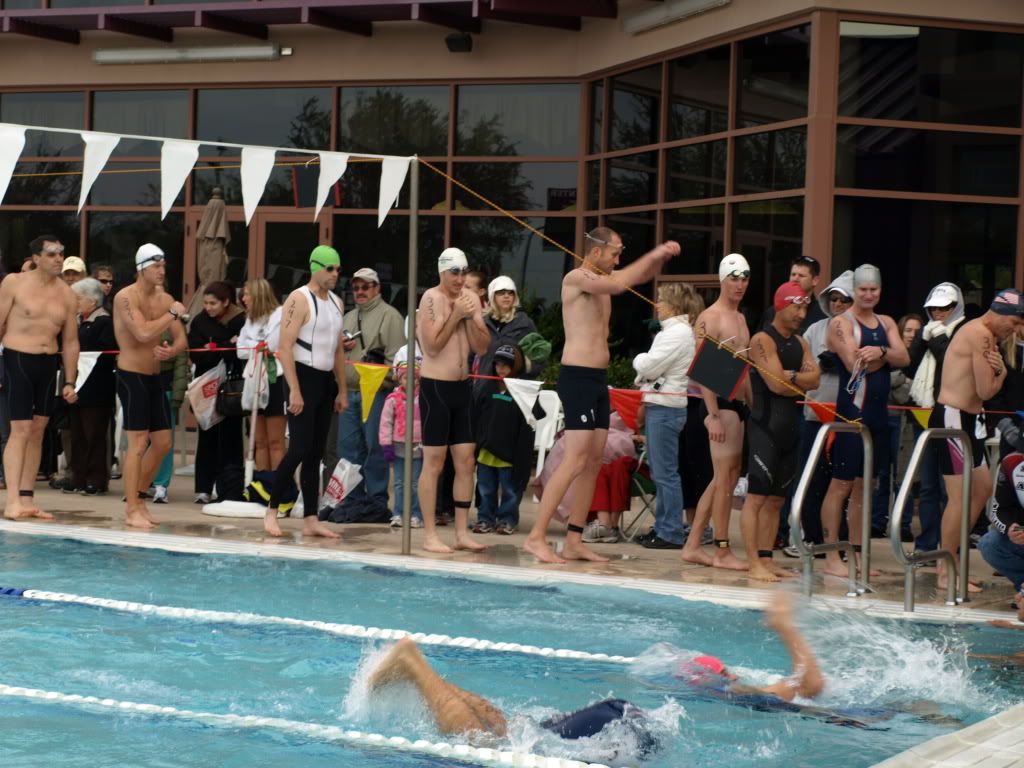 7 minutes later and still smiling ...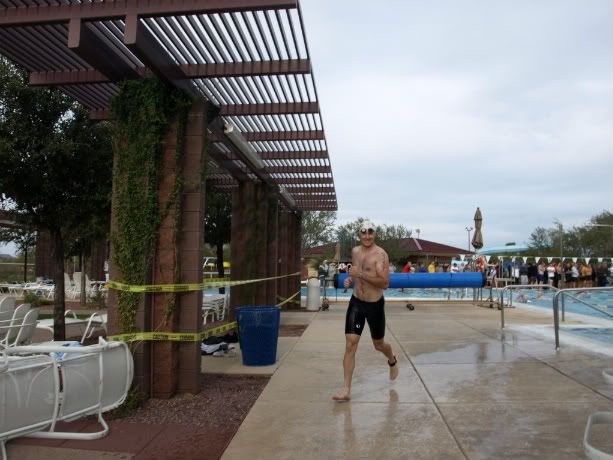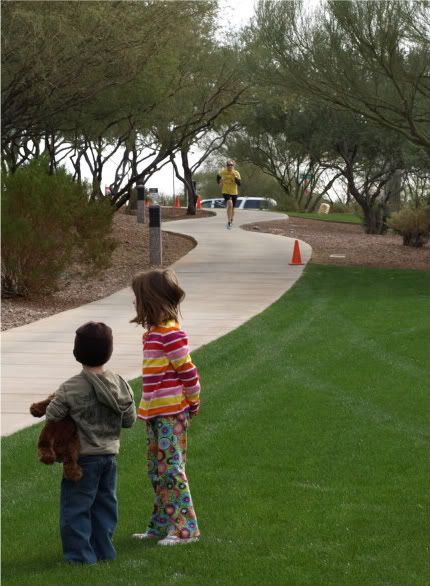 Heading down the finish line!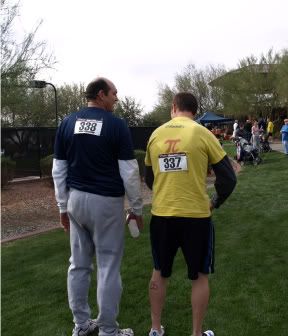 Apparently they assign race numbers alphabetically, because my dad and I had consecutive numbers. Every where we went, people thought they were so clever... "hey you guys know each other? Huhuhu..." Yeah we know each other; aside from the fact that our numbers are right next to each other, we just happen to look like each other. Good job, smart guy.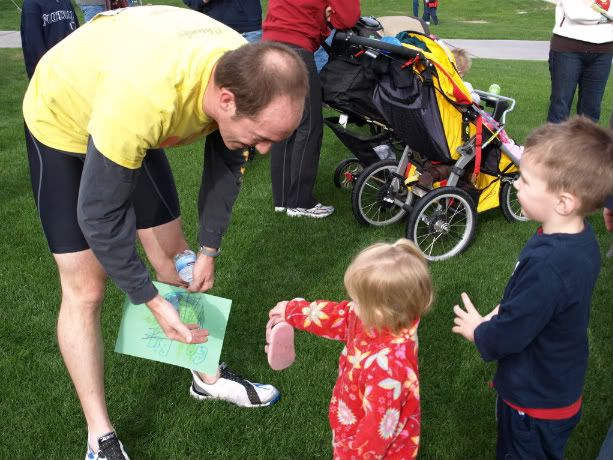 My aunt and uncle live in Anthem, they came to cheer me across the finish line. Their (super cute) kids made me signs "Go Big D!" Turns out it worked for my dad (Danny) too!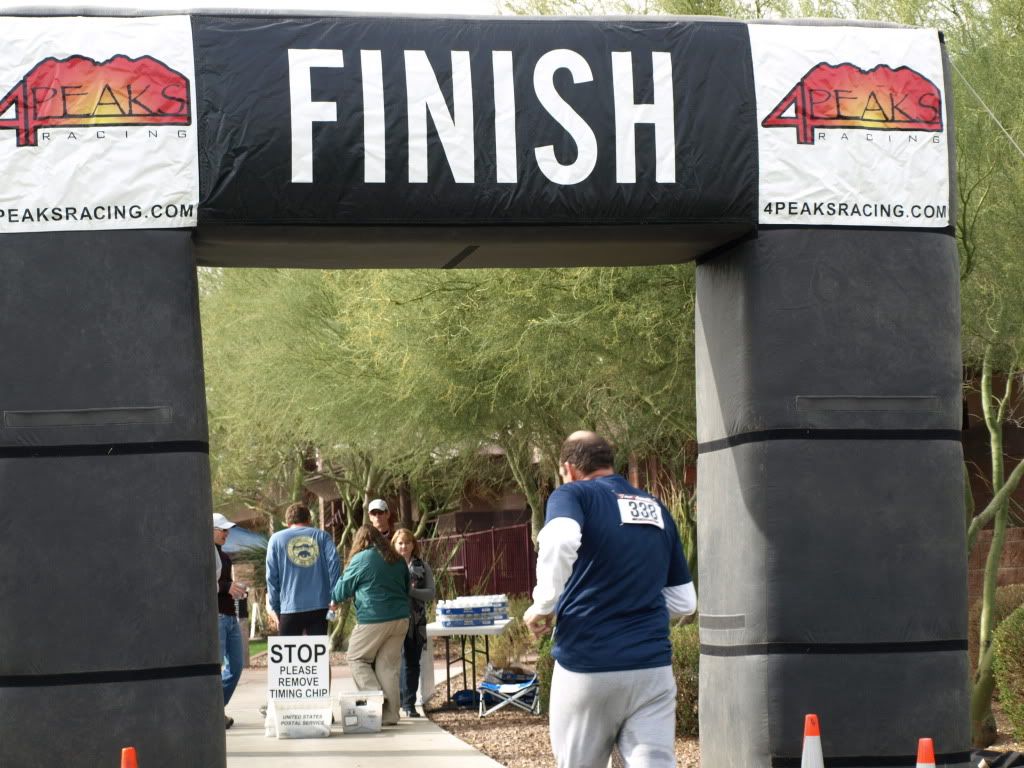 My dad crossing the finish line. The run was pretty tough for him, not because he didn't train for it, but because halfway through it, he managed to get a giant straight pin stuck through the bottom of his shoe that poked him every time he took a step!